Welcome to Bloom & Spark!
Hi, I'm Caroline, and I am SOOO happy you are here! I created Bloom & Spark in 2014 to be a place to share information and inspiration on all healthy, mindful, and happy living content. There's nothing better than knowing we have the ability to take the best care of ourselves and live to our fullest potential. Here you will find recipes, inspiration, and information on food, nutrition, spirituality, mindset, and yoga, as well as guidance toward personal development of the mind and spirit.
The inspiration for the name Bloom & Spark came from my love for healthy natural foods that come from the earth, especially when I grow them myself (Bloom), as well as my passion for seeking out inspiration, positive energy and joy in the world (Spark).
I began exploring the world of wellness and yoga after struggling with anxiety for years. I knew a complete lifestyle change was needed, for my mind, body, and spirit. You know when you're just fed up with feeling like shit, inside and out? If you've experienced anxiety (and unfortunately a growing number of people these days have) then you know how frustrating and hopeless it can feel. After years of seeing specialists and taking various medications, I decided to seek out a greater sense of deep healing.
Educating myself on nutrition, spiritual development and living happily became my passion. 
Bringing what I learned to others became my mission.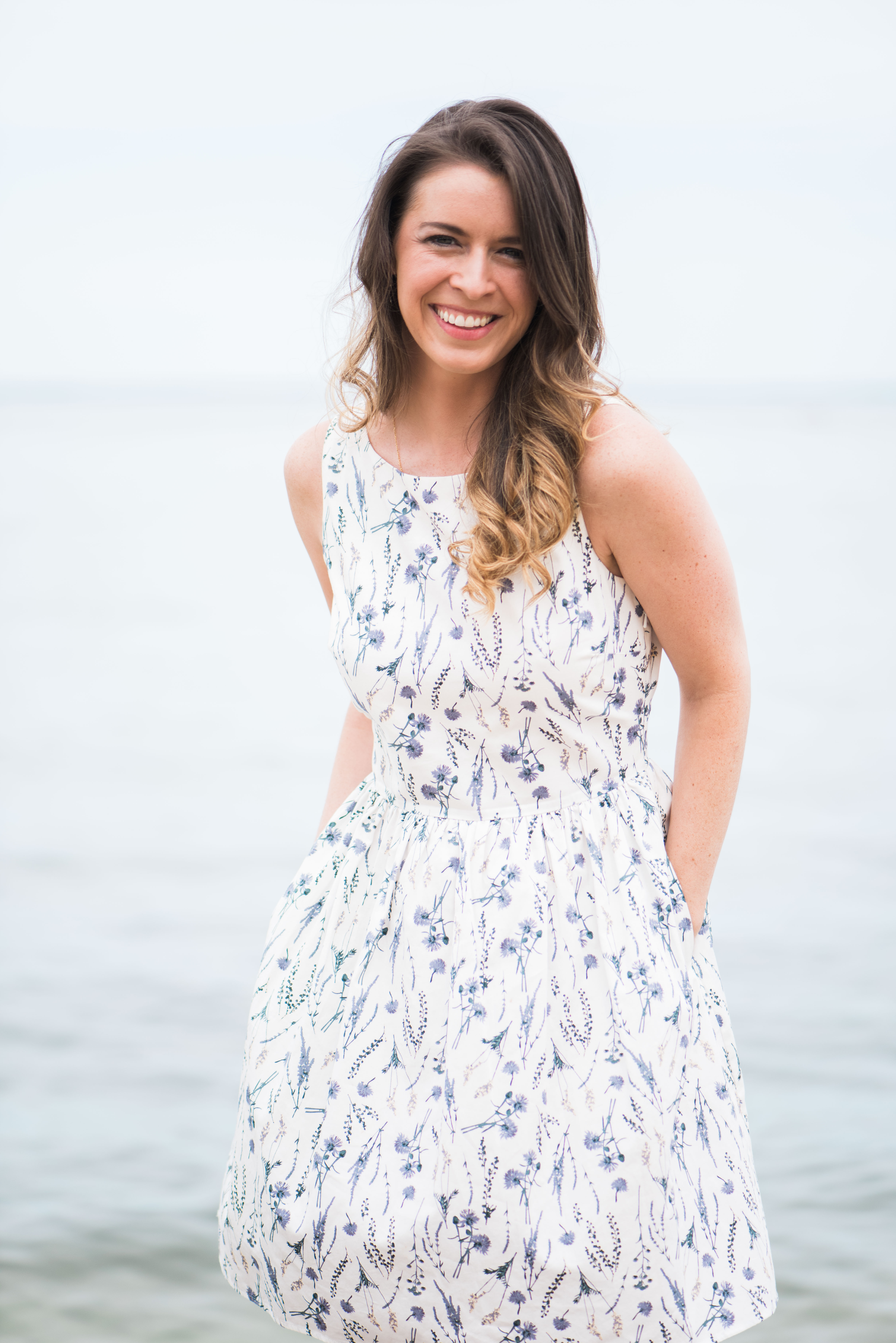 Since I began this blog as a little side hobby, I became a yoga instructor and online health and fitness coach, trained with some of the world's greatest spiritual and business teachers, and experienced a transformation beyond my wildest dreams.
And girl, I'm like not even kidding, even though it sounds like it should part of a story from Oprah's book club.  
I slowly came to realize that I feel most alive and in my purpose when I'm helping people feel their best and coaching them through their own transformations as I continue to experience mine. They say you teach what you most need to learn right? Well, that's because I'm still on this journey too. The thing that drives me, is not only helping others, but continuing to show up for myself and create the best life I can! Once I had that mindset shift nothing stopped me from saying a big YES and stepping in as a coach.
Some things you should know about me…
My favorite TV shows are: Gilmore Girls, Golden Girls, Gossip Girl (see this pattern?), Downton Abbey, Full House and I Love Lucy.

Avocados are my favorite food, I put them in and on everything!!

Julie Andews and Kate Middleton are my biggest girl crushes.

I am a huge theater geek, and was in every play and musical in my school or community theater since I was a kid. 

Disney World is my happy place.  

I have a love for old fashioned things (old houses, classic movies, period costume dramas, etc.)

Being by the water is where I'm in my natural element. Get me on a boat, a beach or a paddle board and I'm happy. 

I was trained by Gabby Bernstein at Spirit Junkie Masterclass Level 1 and 2 and it changed my life. 

I like to speak in accents at random times. 
Thanks for stopping by, I'd be honored for you to join me on this journey!
Massive love,