This Christmas Fruit Bake is a really quick and simple, yet healthy and delicious, because… have we met? It's sort of my thing at this point that I like to take delicious recipes I see around the internet and simplify them. I've seen so many baked fruit recipes that call for amounts of sugar and butter that would make Paula Dean blush.
Fruit bakes are inherently sweet and savory because of the juices from the fruits. You don't have to do a lot to make it delicious. So this version is very simple, focusing on the fruit and spices, with only a little bit of butter and honey to help incorporate the spices on the fruit.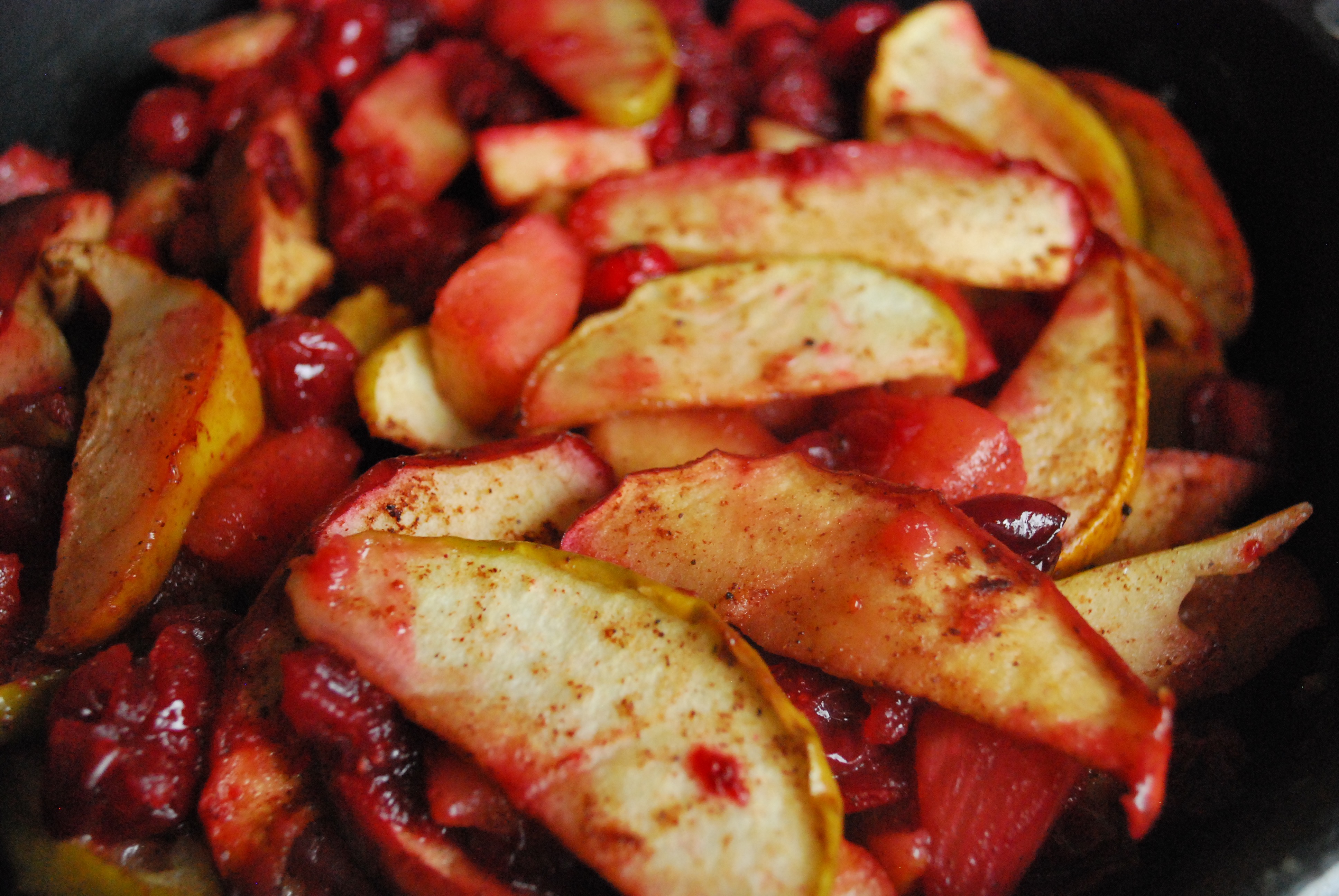 I decided to make this Christmas fruit bake because I love the tastes and smells of christmas time, and I thought that the combination of the spices cinnamon, nutmeg, and clove would play really well with the sweet apples and tart cranberries. *spoiler alert, it did!*
Ingredients
2 apples
1 pear
1 c pineapple chunks (I just got a container of precut pineapple, definitely save the juice from the container)
1 container of cranberries (I say one "container" because it's silly to have leftover cranberries when you have to buy the whole thing, but really you can use as much or as little as you want)
3 tbsp melted butter (preferably grass fed)
2 tbsp honey
leftover pineapple juice (approx 2-4 tbsp, but whatever you have is fine)
1 tsp cinnamon
1/2 tsp nutmeg
1/4 tsp ground clove

Directions:
Cut up the apples, pear and pineapple, and toss in a bowl with the cranberries.
In a separate bowl mix the melted butter, honey, leftover pineapple juice, cinnamon, nutmeg, and clove.
Slowly pour mixture over the fruit and toss until it's evenly coated.
Place the fruit in a baking dish and bake at 300 degrees for about 45 minutes. Feel free to adjust the time by a few minutes if you prefer the fruit to be on the harder or mushier side.
You can alter this in any way you want. You can add more pears, less apples, less cranberries, more butter, whatever! It's the basic formula that matters; fruit, and the liquid/spice mixture. If you absolutely hate cranberries take them out and try raspberries. It's fun to get creative and I will not be offended if you change it up. In fact I encourage it. Being creative in the kitchen allows you to play with your intuition and creative side that often gets stifled in our rigid daily lives.
Now, go ahead and make a mess, but be sure to have fun!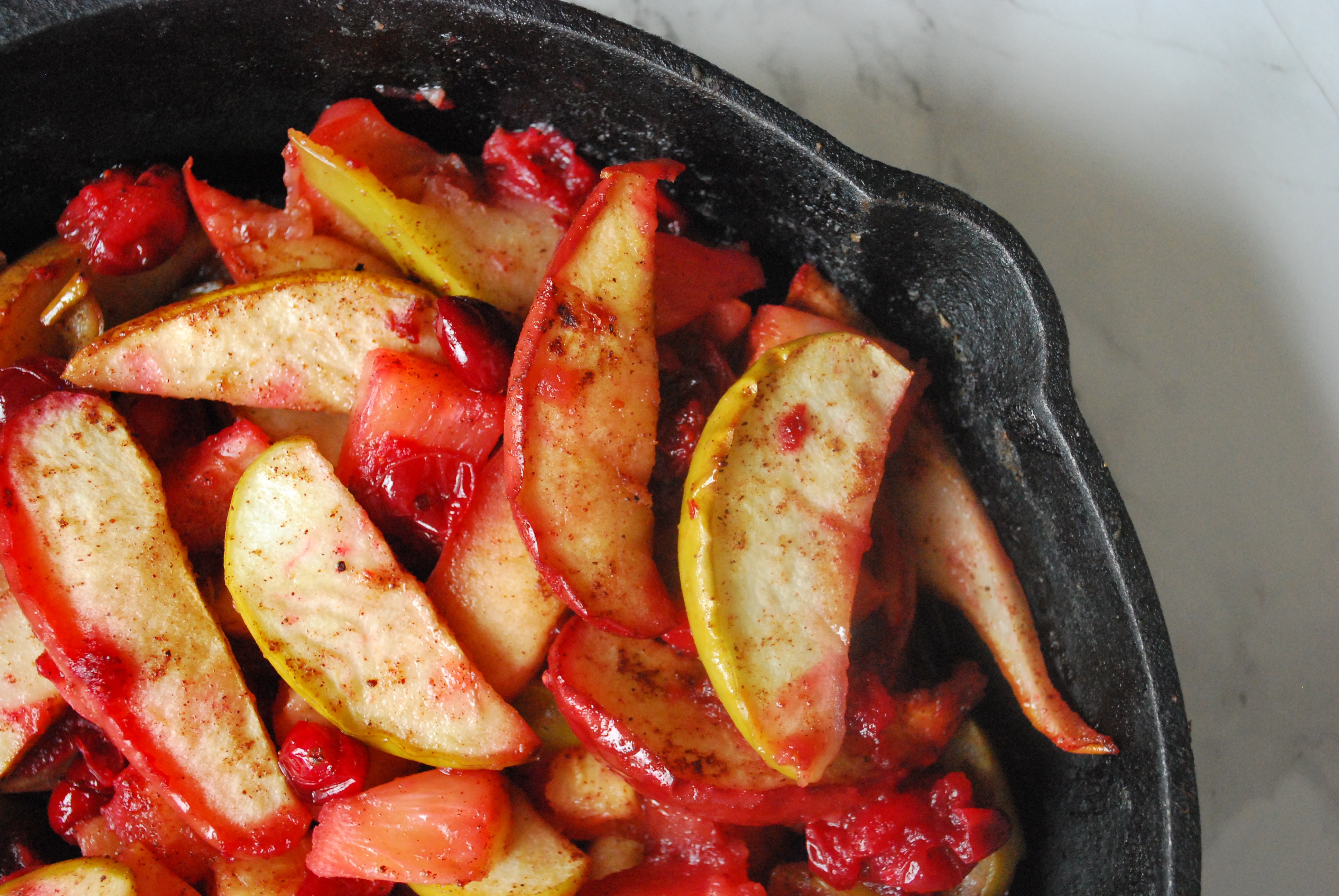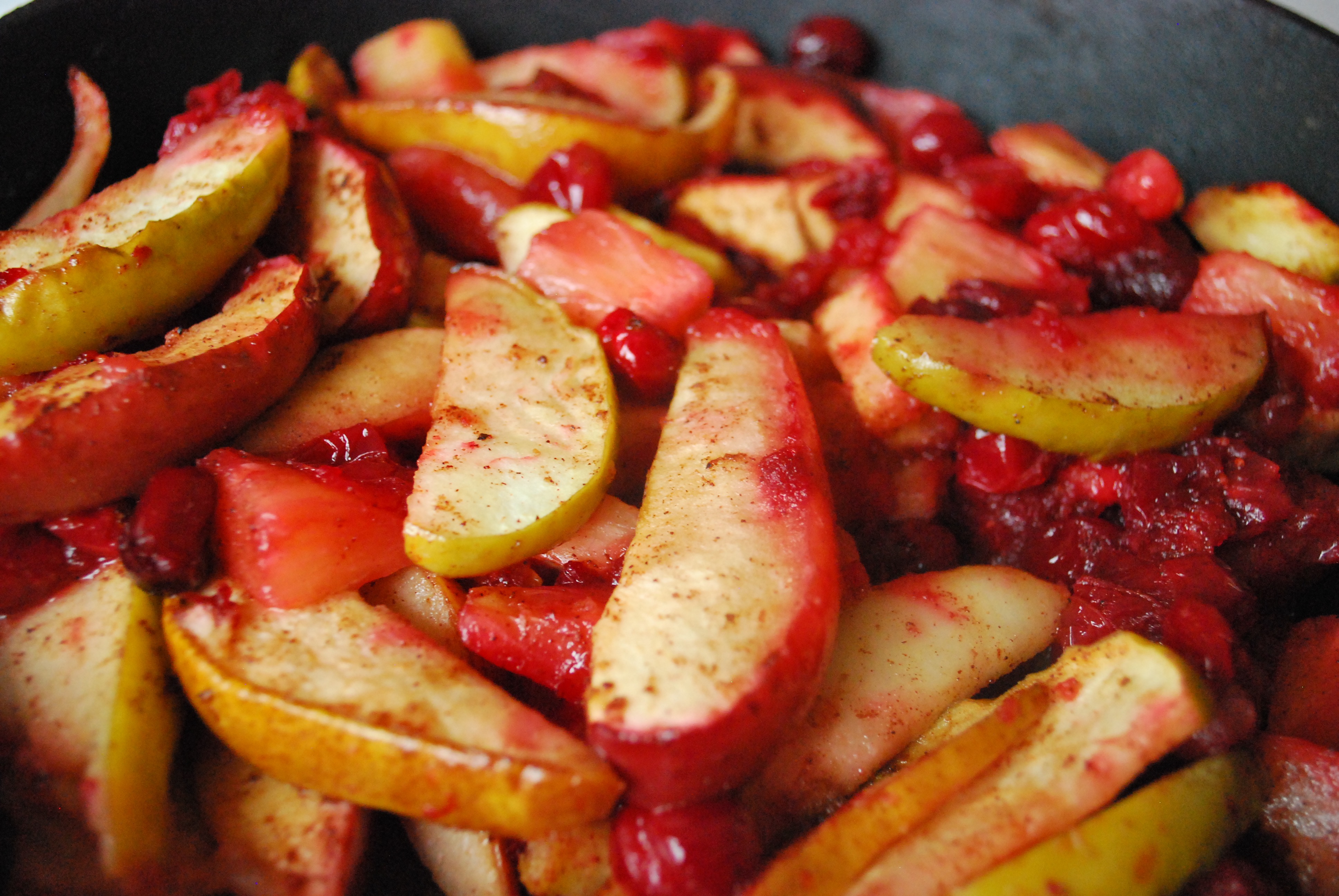 Have a happy and healthy holiday,