Vegetarian split pea soup is now one of my favorites to make. I've never been a fan of peas, so I always avoided split pea soup. The color and texture never appealed to me anyway, let alone the fast that there were peas in it. But the weather here lately has been a little unsure if it's supposed to feel like winter or spring. I wanted to come up with a recipe that would be warming and hearty to bring balance to the cold and windy elements outside. However, I'm also am so ready for spring foods and light bright veggies! I decided that a healthy vegetarian split pea soup had both of those qualities.
And it's even more perfect that we're supposed to get like a foot of snow in a few days so I'll have a nice warm soup to get me trough the storm!
Seasonal Eating
Carrots and peas are both seasonally springtime vegetables. They are light in flavor and don't have too much heavy flavor about them. At the same time they are both grounding and dense in texture. Am I making any sense with this light vs heavy stuff? It makes sense to me so we'll go with it. Split pea soup it is!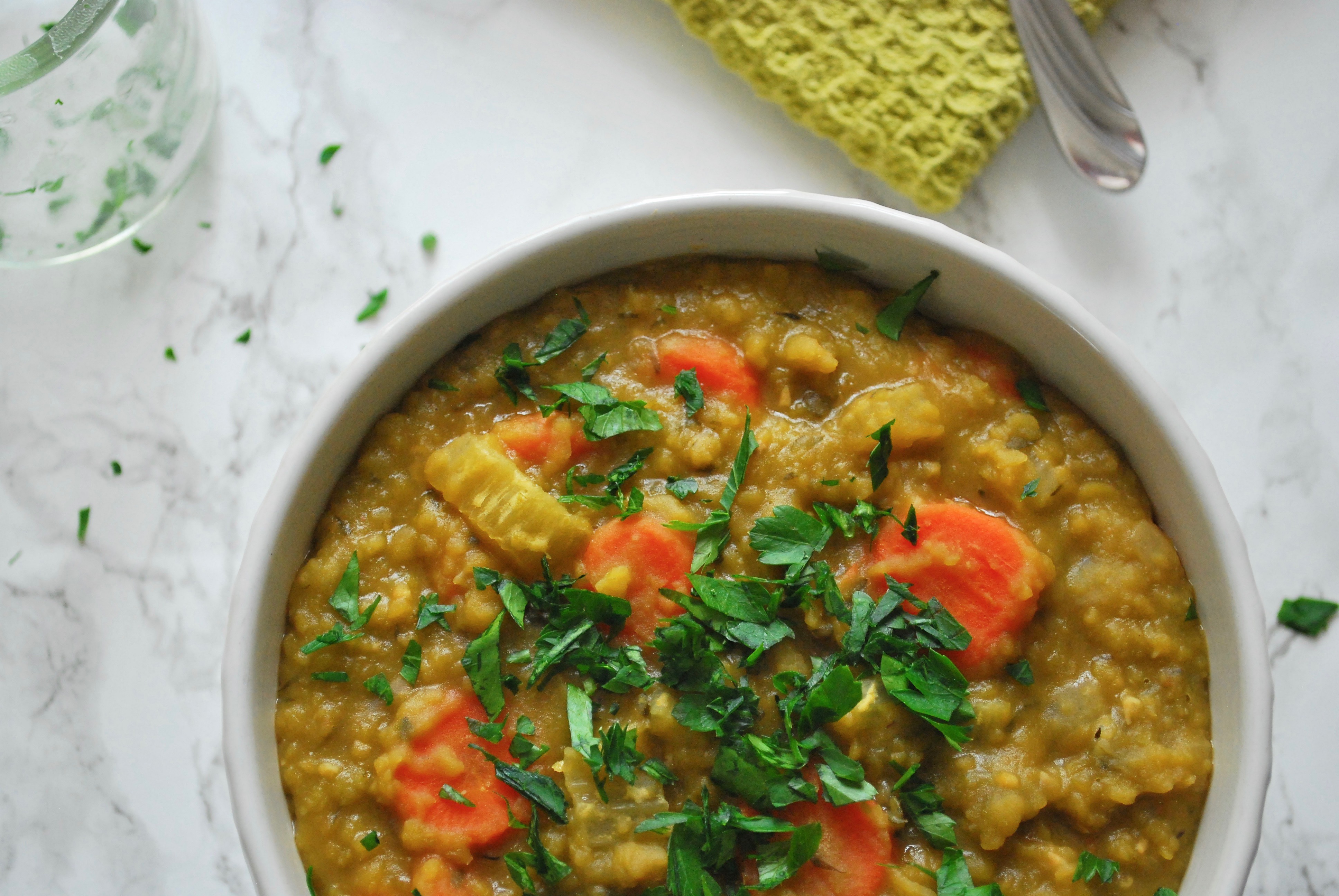 I wanted to make this as easy as possible with a few basic ingredients so you don't have to buy a ton of stuff. Aside from the produce most of these ingredients you may already have in your house.
Ingredients
1 small onion chopped
1-2 garlic cloves minced
1-2 bay leaves
1 1/2 cups of dried split peas
3 carrots chopped
3 celery stalks chopped
2-3 cups vegetable stock
5 cups water
1 tbsp tamari or low sodium Soy Sauce
Olive oil
Salt & Pepper to taste
1 tsp thyme (fresh or dried)
3 tbsp chopped fresh parsley
Directions
In a large pot sautée chopped onions, bay leaves, and garlic in some olive oil on medium heat until translucent (about 5-7 minutes).
Add in the vegetable stock, water, thyme, parsley, and split peas, bring to a boil, then lower to a simmer for about an hour, stirring occasionally.
Once the soup has thickened add in the carrots and celery and let simmer for another 15-20 minutes.
Add in any water or stock if it begins to try out.
Once the carrots are tender add in 1 tbsp Tamari and salt & pepper to taste.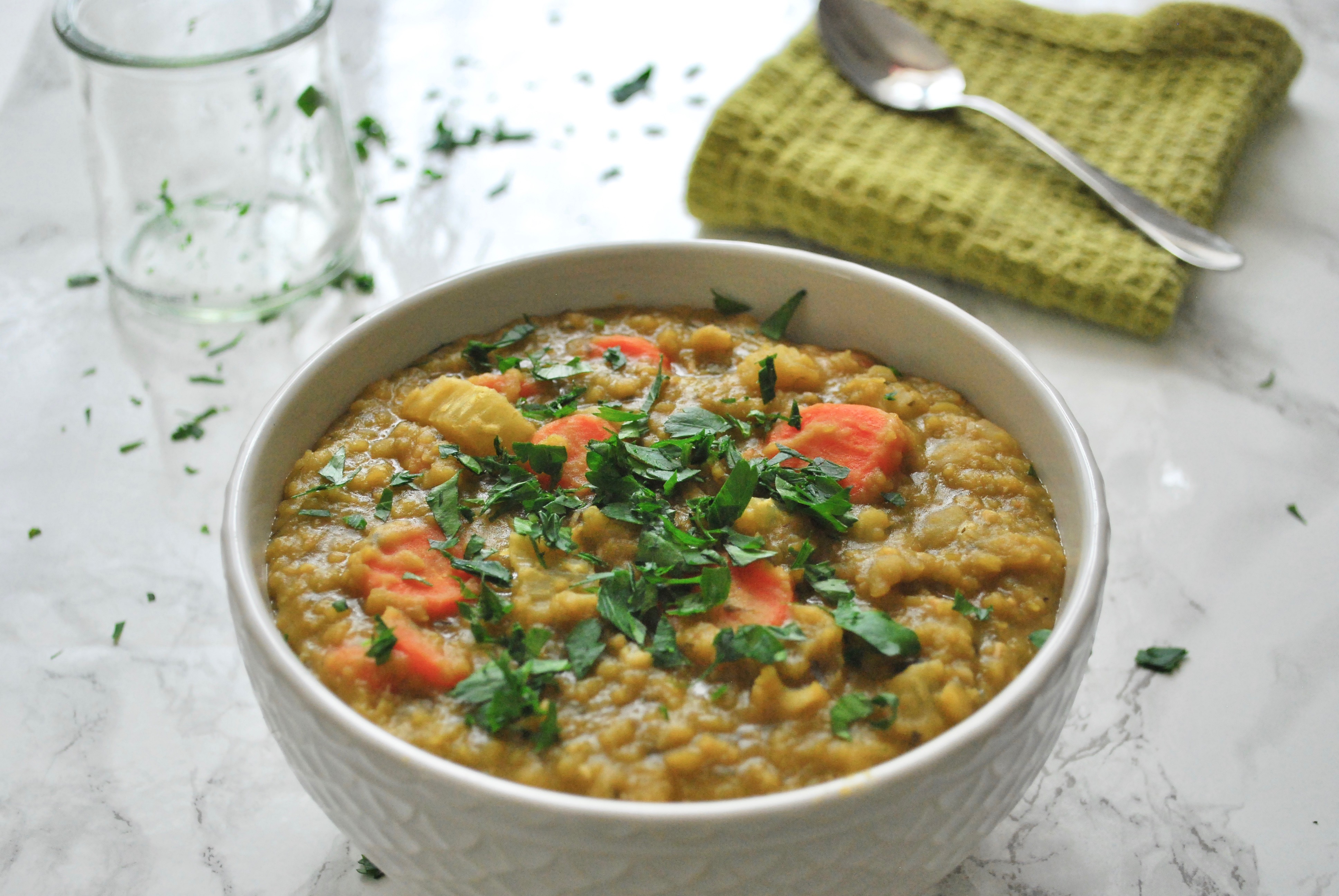 Enjoy!