Ok this is probably the easiest summer recipe I've ever created. Not only is it ridiculously tasty, but it also doesn't need any measuring. I repeat: NO MEASURING! For all you lazy chefs out there, this one is for you. My favorite way to make food is by "eyeball measurements." I put in the amounts of the things I want and don't worry about the rest. Of course, in baking this is a different story.
This summer melon salad is perfect for al fresco summer dining, when the days are long and lazy. It's also great to bring to a friend's house for dinner, because it is such a crowd pleaser. I love the combination of the different flavors of melon here, but if you only want to use one or two types of melon knock yourself out.
Summertime flavors are, in my opinion, the most fun to work with when putting together a meal. There is so much right at our fingertips, and if you're lucky you have a local farmstead nearby where you can get tons of fresh produce there are endless ideas.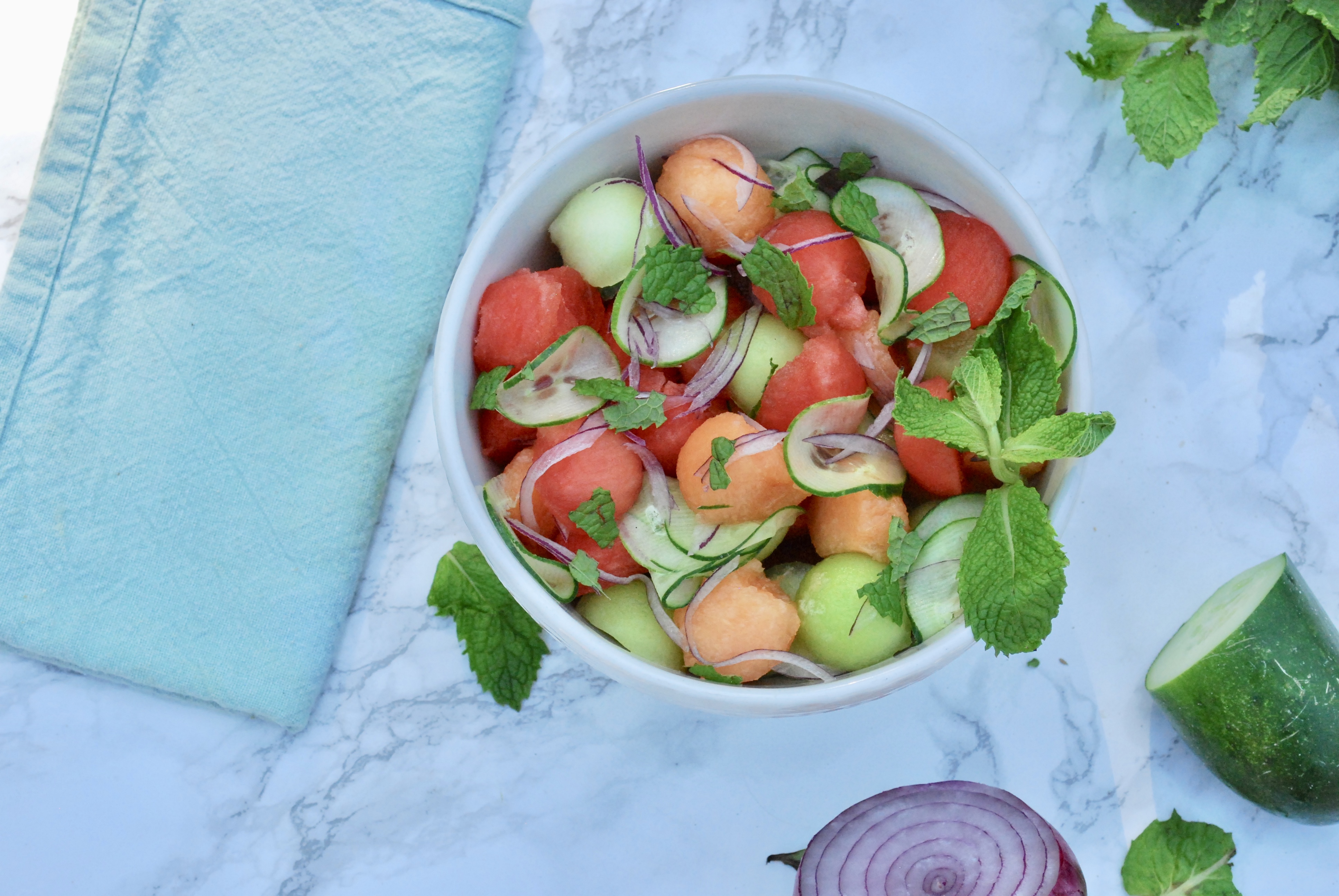 Ingredients:
Watermelon
Cantaloupe
Honeydew Melon
red onion
cucumber
mint
feta cheese (optional)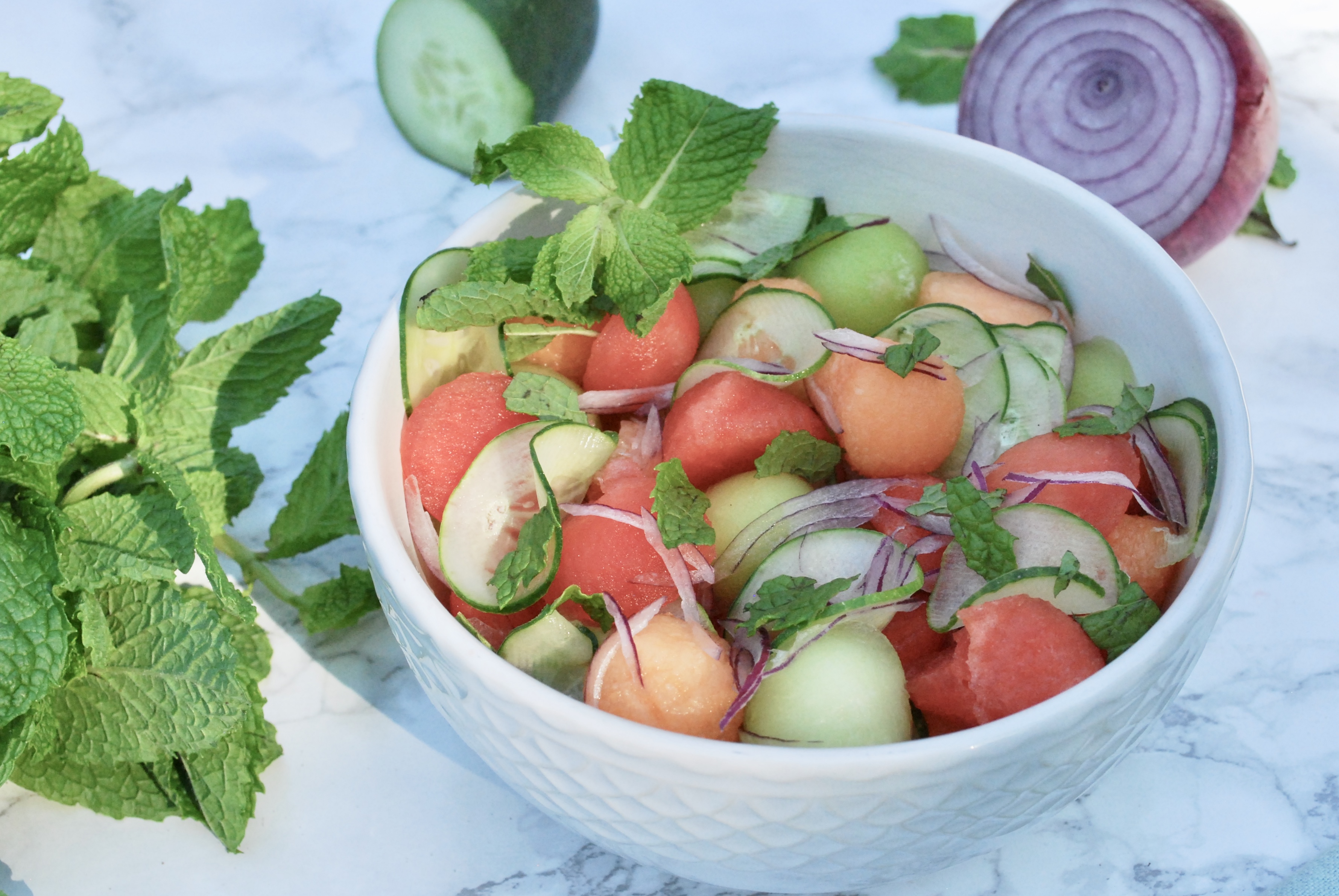 Directions
Scoop watermelon, cantaloupe, and honeydew melon using a small scooping spoon. (Honestly, I don't expect anyone reading this to have a "small scooping spoon" I just used a measuring spoon that happened to be the perfect shape, but if you don't have one use a regular spoon, or cube the melon, it still tastes the same!)
Thinly slice the cucumber and red onion. Try using a mandolin slicer if you want them super thin. Chopping works too!
Roughly chop the mint.
Mix everything into a bowl just before serving. If you are planning it ahead of time wait to mix everything until the last minute because the juice from the melon can make everything a little soggy if left to sit too long.
Sprinkle feta cheese on top as an option. But it's a great addition, and I HIGHLY recommend it.
Enjoy!!!