The thing I love most about this turkey chili is how fast it is. I have to give credit to my boyfriend who created this turkey chili recipe. One night he said he was going to make a pot of turkey chili for dinner, and then like 20 minutes later it was ready. I couldn't believe it. Normally chilis and stews take so long to prepare and then on top of that they take a lot of time to cook.  Whatever he did, it was magical.
It seems innate that in the colder months we crave warmer foods…duh. But winter can be characterized as dry and windy, which may lead us to need more moist and grounding foods like heavy stews and roasted root vegetables. The food we eat this time of year can greatly enhance our ability to adapt to the harsher climate. Not to mention, strengthen our immune system to fight off whatever is going around- and there's always something going around!
This turkey chili has since become a staple in our house during the winter months.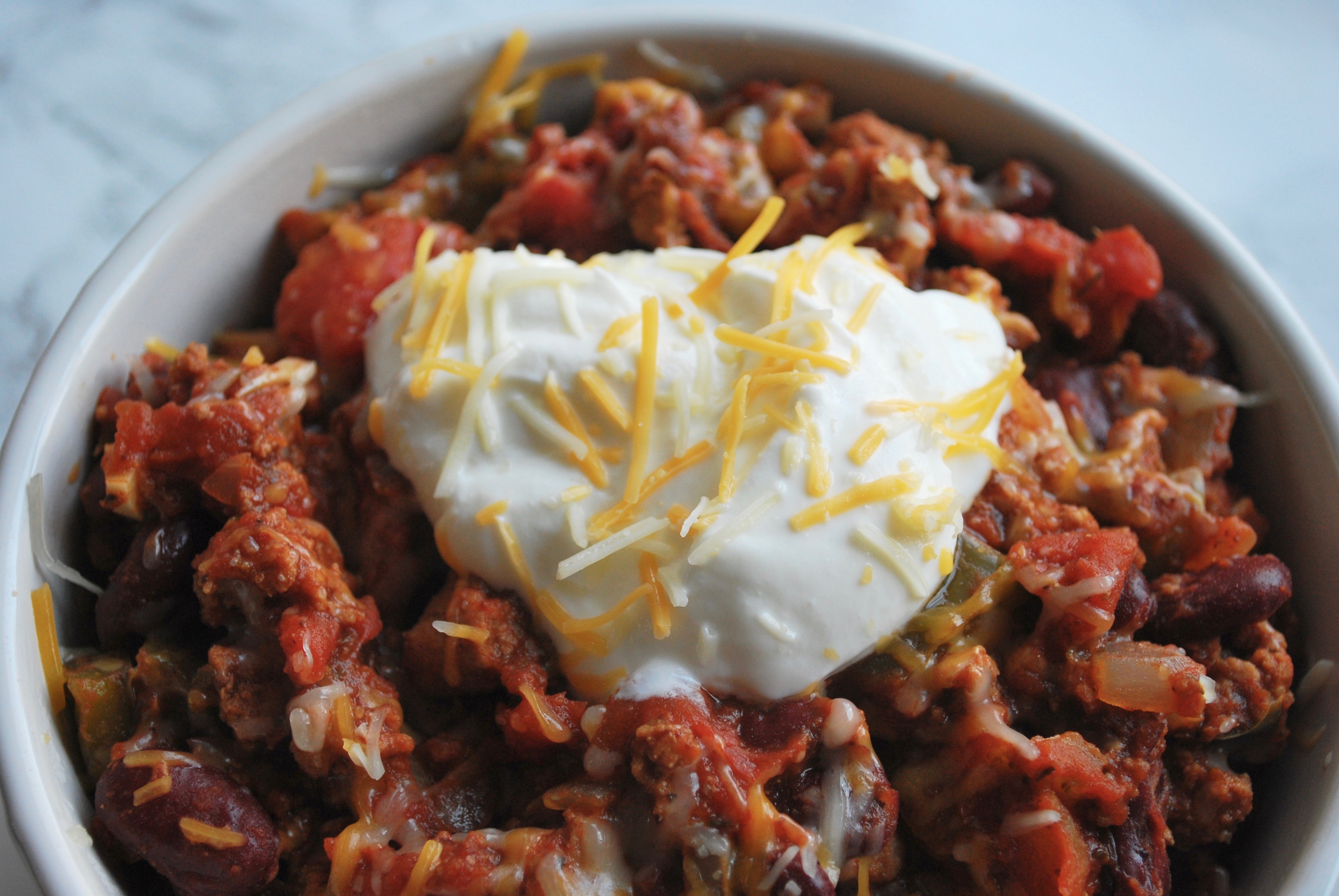 It's a Sunday night type of dinner that's quick enough to make on a weeknight.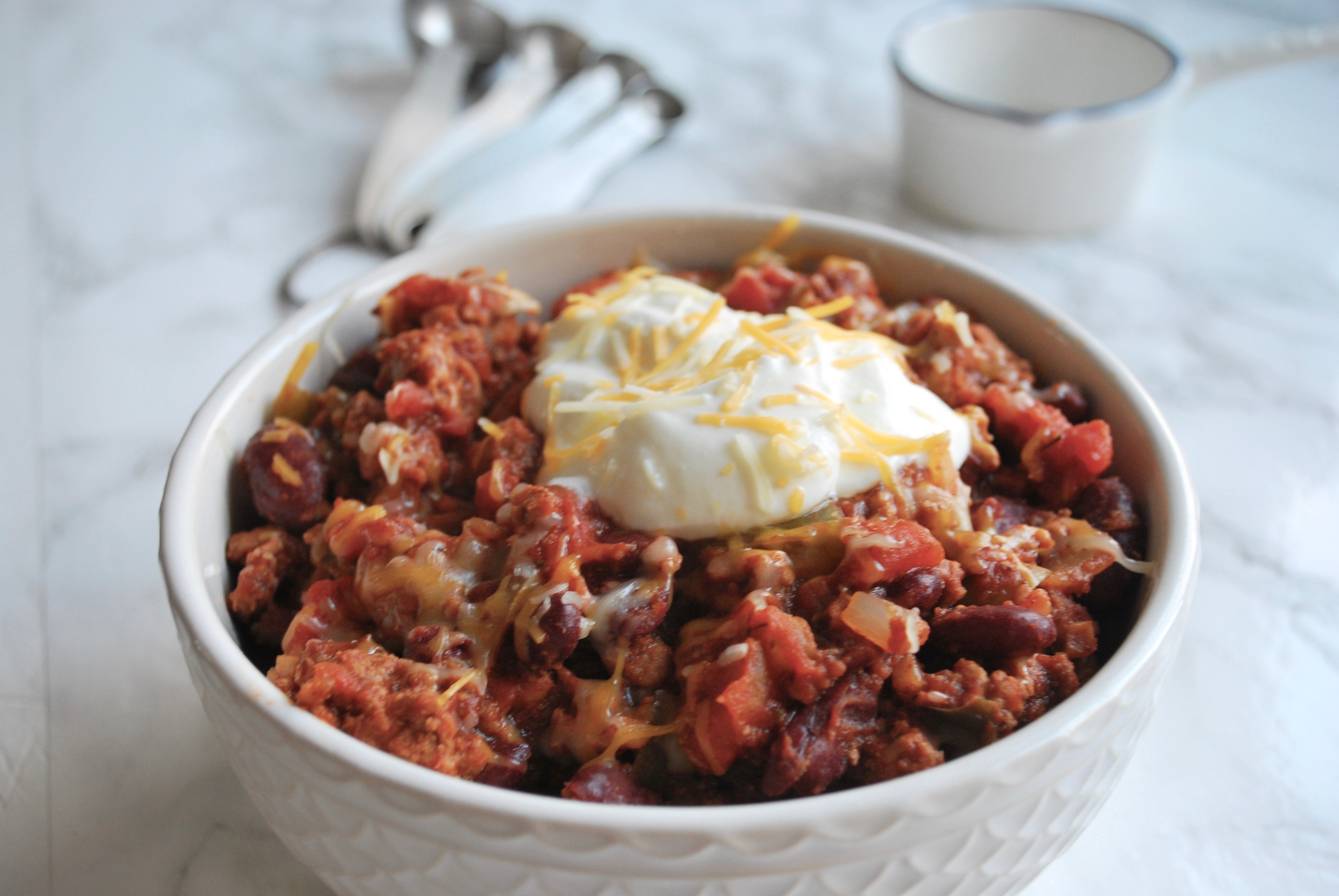 Ingredients
1 lb turkey
1/2 onion chopped
2 cloves of garlic chopped
1 green bell pepper chopped
1 can of diced tomatoes
1 can of red kidney beans
1 tbsp apple cider vinegar
1 tbsp olive oil
1 tbsp balsamic vinegar
2 tsp chilli powder
1 tbsp oregano
1/2 tsp crushed red pepper flakes
*Optional toppings* Sour cream and cheese
Directions
Sauté 1 pound of ground turkey on medium-high heat until browned. Once browned drain any excess fluid.
 Then add the rest of the ingredients to the pan: 1/2 of a small onion chopped, 2 cloves of chopped garlic, 1 green bell pepper chopped, 1 can of diced tomatoes, 1 can of red kidney beans, 1 tbsp apple cider vinegar, 1 tbsp olive oil, 1 tbsp balsamic vinegar, 2 tsp chili powder, 1 tbsp oregano, 1/2 tsp crushed red pepper flakes.
Stir until fully mixed and simmer for 15-20 until sauce thickens.
Top with sour cream and cheese when ready to serve.
Serves 4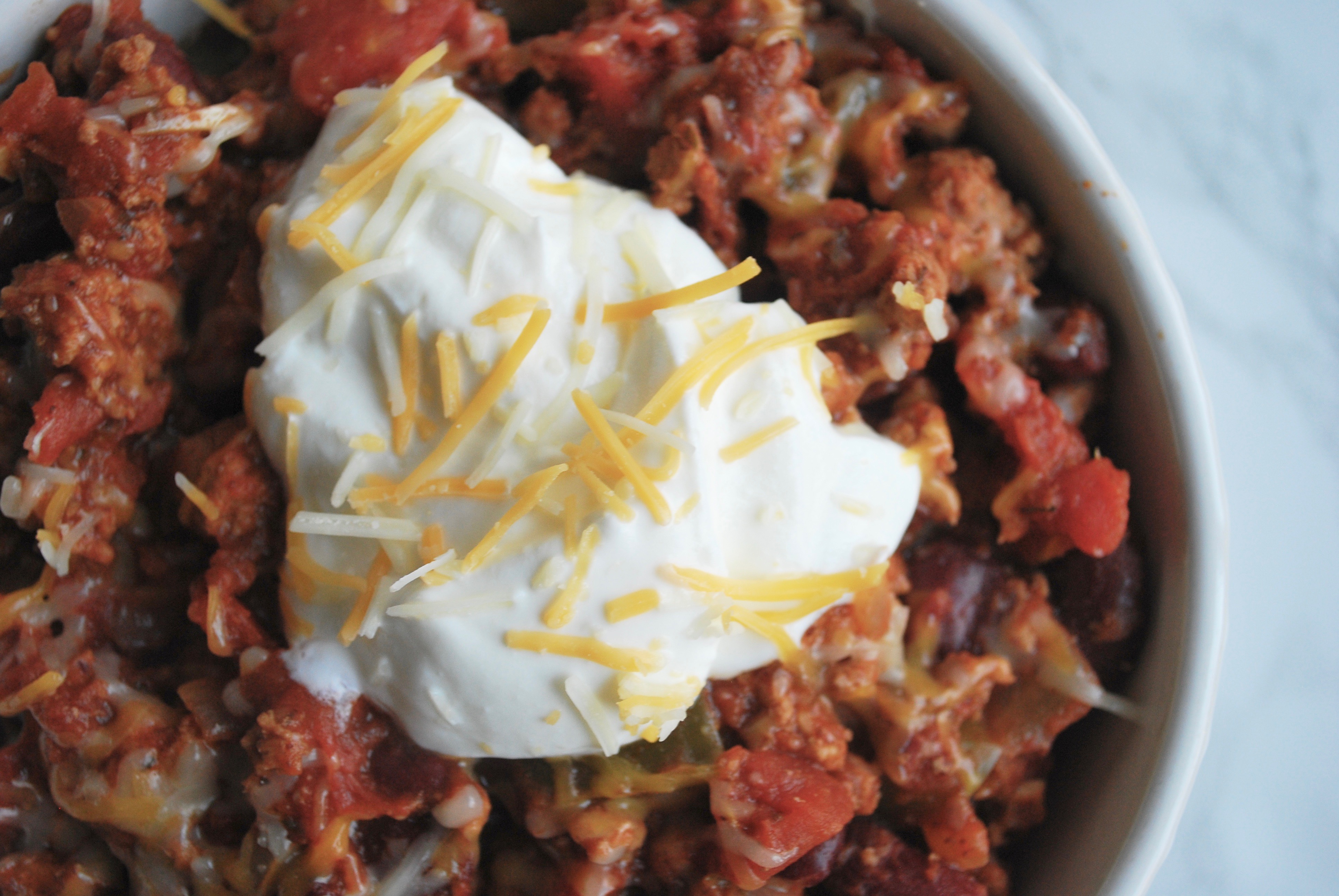 Enjoy!